---
---
Hurry, before it is gone! Limited time Offer!
99% reviewers recommend this product
TRUSTED BY MORE THAN 8 LAKH CUSTOMERS ACROSS INDIA!
HIGHLY ADVANCED MINI PORTABLE HANDY SEWING MACHINE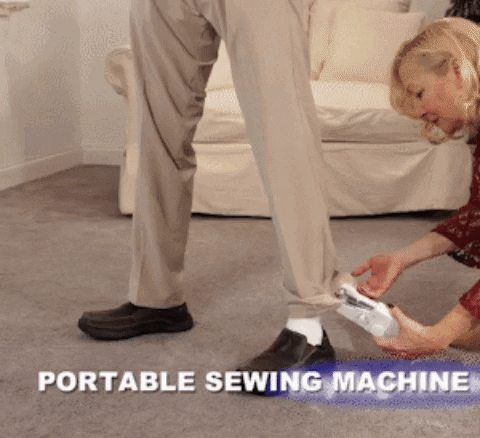 Mini Multifunction Cordless Sewing Machine is portable and handy for travel/home usage. It is so compact that you can hold it in the palm of your hand. With this mini sewing machine, you can do quick alterations on the spot, make emergency repairs at the office, at conventions, at weddings or repair a pocket in less than a minute.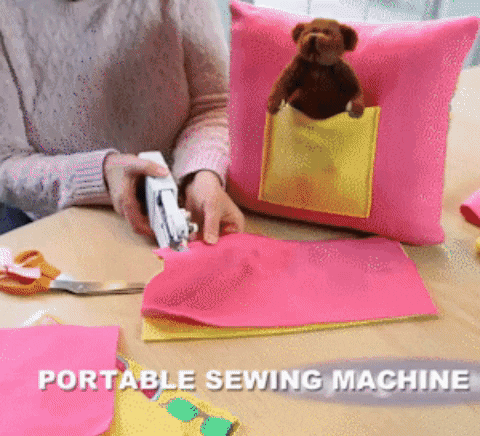 FEATURES:
Super mini

 

and light, carrying with ease.
Fast and easy to use: Repair, mend or

 

fix in seconds.
Manual operation: eco-friendly and user-friendly, stitching with speed as you like(No need of battery or power supply, just by hand).
Much More Convenience: Fix directly without taking off your clothes or taking down the curtain.
Precise stitching control, thread tension control, easy for beginners
Durable: Strong enough to sew through hard fabrics, such as denim.

Gentle Sewing: Gentle enough to be used on delicate fabrics such as silk.

Battery Powered

Fixes rips Easily: Quickly fix a rip or tear with ease!

On/Off Switch: Keeps you focused on sewing.

Tension Adjustment : Adjust tension based on different fabrics.

Extremely Portable: It is a sewing machine in the palm of your hand. Take it with you wherever you go!

Dimensions: 22.9 x 5.1 x 15.2 cm

Perfect for Quick Repairs: Some repairs that conventional desktop machines cannot handle, like sewing curtains while on the rod, or mending a torn pocket without having to remove your pants.

Perfect for Any Material: Great for silks, denim, wool, leather and crafts. You can use it to sew hanging curtains, wall hanging, etc easily.

4 GREAT REASONS TO SHOP WITH US:
---